Christmas Prayer
download
this mp3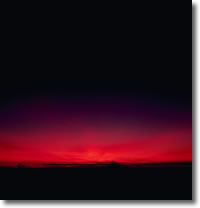 Preparation for Prayer
As you prepare for prayer let your soul descend into the silence of this time of the year and be attentive to the spirit of God that wraps itself around you with the softness of angels' wings.
Chant
Creator of the stars of night, your people's everlasting light,
O Christ, Redeemer of us all, we pray you hear us when we call.
Words: Latin, 9th cent.; ver. Hymnal 1940, alt.
Music: Conditor alme siderum, plainsong, Mode 4

Opening Sentence

"In the beginning was the Word, and the Word was with God, and the Word was God."
—
John 1:1


A Psalm
Be joyful in God, all you lands;
Serve the Lord with gladness
And come before God's presence with a song.
Know this: The Lord is God;
God has made us and we belong to God;
We are God's people and the sheep of God's pasture.
Enter the gates of heaven with thanksgiving;
Go into heaven's courts with praise;
Give thanks to God and call upon God's name.
For the Lord is good;
God's mercy is everlasting
And God's faithfulness lasts forever.
—
Psalm 100

A Reading from the Bible
"I will greatly rejoice in the Lord, my whole being shall exult in my God; for God has clothed me with the garments of salvation, God has covered me with the robe of righteousness, as a bridegroom decks himself with a garland, and as a bride adorns herself with her jewels."
—Isaiah 61:10

Reflection followed by Silence
Now close your eyes for a time of brief reflection and meditation. Take a deep breath and quiet your soul.
There are moments and days when we feel overwhelmed by the gnawing need to find meaning. The way we think, the way we behave, the choices we make and do not make, the books we read, the way we spend our money are indications of this inner need to find meaning in our existence. Christmas makes us wonder if perhaps God can bring meaning into our lives. Is there a message in this season that will speak to the hunger in our soul or is this is just another holiday that promises little more than overfull schedules and overextended bank accounts?
Christmas also makes us wonder if God can really spare us from the pain of being alone. Even surrounded by groups of cheery revelers, we cannot escape our underlying feelings of despair. Caught in a tangle of fear, struggle, sickness, death or desolation, we hope with every breath that there is something, Someone, greater than this absence in our lives.
Because God is greater than we can comprehend—our lives do mean something, not because of what we do, but because of who we are and who God is. The God who created and formed us knows us as we can never know ourselves; loves us as we can never love ourselves; believes in our worth as we will never have the power to believe. Because God is greater than we are, we need never succumb to meaninglessness. Not even when our self-esteem is at an all time low. Not even when we have made a mess of our lives. Not even when we see no purpose to our existence. Because God is greater than we are, we can know that we are forever known, forever loved, and forever valued.
God is also as near to us as our very breath. We are never alone or in total isolation—cut off from life and goodness, inconsequential as a grain of sand on the beach of earth. Because God is as close to us as our own breath—we need never go through any experience believing that no one cares, no one understands, no one will feel the pain with us. Not even when we feel alone. Not even when our anger and agony are so deep as to be beyond words. Because God is with us, our pain is shared and we are understood.
It was at Christmas that the God beyond us became the God among us—and in one cosmic moment, made us forever one.


Invitation to Prayer
Take some moments now to offer the concerns of your heart to heaven. Remember those who are in pain, those who are afraid, those who are alone, those whom you love, those who are dying, and those who are already in heaven, and pray for the needs of your own life.
(Silence)

Prayer
Gracious God, in this season of Christmas, remind me that you are the omniscient God and also the God within my own heart. Help me take moments of solitude where my soul can be alone with you. In the stillness of that solitude, I pray that your Spirit will surround and enfold me until my heart sits softly in the peace of your love. Amen.

Blessing
May the blessing of the God who is beyond you and as close to you as your own beating heart rain down upon you the dew of grace.

Chant
When our hearts are wintry, when our doubt grows strong,
Then if we look upward, we'll know we belong.
We belong to heaven, yes, heaven is our stay
God is as close as our breath, God shows us the way.
Text: Renee Miller
Music: Cranham, Gustav Theodore Holst (1874-1934)
Hymnal 1982
Copyright ©2008 Renée Miller